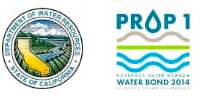 Our Landscape Rebate Program can help you transform your thirsty yard into a beautiful water-wise landscape and make your irrigation equipment more efficient.
As of June 1, 2022 get $200 for every 100 square feet of lawn or pool you convert, for a maximum of $3,000 for residential sites, and $100,000 for commercial and institutional sites. Some cost-sharing areas may be eligible for even more!
We also offer rebates for upgrading your old, inefficient irrigation equipment with high-efficiency options and for installing qualifying rainwater capture components.
Projects should not be started until a written Notice to Proceed is issued. Due to high participation rates, current application review time varies by project:

2-3 weeks for Landscape Conversion and In-Line Drip rebates that require onsite pre-inspections. To expedite the review process, participants who are applying for the Landscape Conversion and In-Line Drip rebates will receive instructions for submitting self-guided measurements if they choose.
1-2 weeks for Irrigation Equipment and Rainwater Capture rebates only.

Funding for this project has been provided in part from the Water, Quality, Supply, and Infrastructure Improvement Act of 2014 and through an agreement with the State Department of Water Resources. Additional funding has been provided through Valley Water's Safe, Clean Water and Natural Flood Protection Program (Measure S, 2020).

Valley Water now offer's "Office Hours" for its Landscape Rebate Program! These weekly one-hour sessions are intended to answer your questions regarding our Landscape Rebate Program. Valley Water's Water Conservation Specialists will be on hand to explain our rebate process's, offer project advice, and landscape resources.

We will offer an evening session between 5:00pm-6:00pm the 1st and 3rd Tuesday of each month and a lunch hour session between 12:00pm-1:00pm the 2nd and 4th Wednesday of each month.

Please register for the 2 different sessions below.

Click here to register for our 12:00pm-1:00pm lunch office hours session!
Click here to register for our 5:00pm-6:00pm evening session!
Sign Up!
Haven't created your account? Select the Get Started button below. It's fast and free!
---
Already Created Your Account?